Saturday, November 28, 2015
http://www.therakyatpost.com/news/2015/11/09/airasia-boss-shares-picture-of-flood-in-klia2/#.VlgIV3CG_Mo.facebook
Hello Khairy, Malays are on their imaginary dream of success, while tourists are seeing the truth about Malaysia.
Posted by

dian
at 3:48 PM
No comments:

PRESS STATEMENT - For Immediate Release
Pressoffice Najadi & Partners, November 25th 2015,
Moscow, Russian Federation.
by Anastasia Suvorova, Press Officer
"Recent news about Kevin Morais being reportedly summoned by IGP Khalid Abu Bakar in September 2013 because of the Najadi Assassination would make perfect sense to us." says Pascal Najadi during a phone conversation from Moscow, Russia. "This because his brother Datuk Richard Morais was the counterpart of a meeting with my late father that was called for out of schedule on the morning of that fatal black Monday of July 29th 2013.
And according to all witnesses present during those moments the assassin Kong Swee Kwan was already waiting for my late father at the temple.
Who has guided the assassin to the temple to be there before my father arrived? Serious questions need to be answered.
Why do the AG and the Police close this most prominent assassination case without pursuing the motive, Lim Yuen Soo?
How come the mastermind Lim Yuen Soo qualified for INTERPOL Red Notice and now has been put into total liberty without charges?
How come the Malaysian Police previously back in fall of 2013 stated that Lim Yuen Soo was the client of the Assassin Kong Swee Kwan for RM 20'000 in cash for the Assassination?
How come the AG and the Police can claim the case solved when there are now new elements around the brutal murder of Kevin Morais offering possible links to the Najadi Assassination.
As the survivors we demand a full investigation done in a proper way and according to the international standards of criminal investigation. We are lead to believe here that there is a massive government cover up and this is certainly not in the interest of Malaysia as a modern nation.
We are shocked. We condemn and protest those shortcomings that in our opinion are Grossly Negligent in the strongest terms!"
A.S.
###
--
Respectfully,
Anastasia Suvorova
Press Officer
For Press & Media Enquiries: pressoffice@najadi.ru
Posted by

dian
at 2:54 PM
No comments:

Friday, November 27, 2015
http://graphics.wsj.com/1mdb-decoded/
LIKE FATHER, LIKE SON, LIKE GRANDSON.
HISTORY WILL JUDGE AND TEACH US THAT THE BLOOD LINE OF RAZAK SHALL NEVER BE ALLOW TO BE THE PRIME MINISTER OF MALAYSIA EVER AGAIN.
MAY THE BLOODLINE CEASE TO EXIST AFTER THE DEATH OF NAJIS AND ROSMAH.
INNOCENT LIVES MURDERED TO SAFEGUARD NAJIS AND ROSMAH WILL HAUNT THE RAZAK CLAN FOREVER.
MAY THE PRAYERS AND WISHES AND CURSES OF ALL MALAYSIANS TO NAJIS AND ROSMAH AND THEIR CHILDREN COME IN A FORCEFUL MANNER KNOWN TO MAN KIND.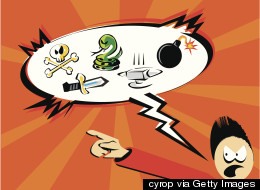 Posted by

dian
at 12:13 PM
No comments:

http://www.malaysia-today.net/statutory-declaration-by-charles-suresh-morais/
ALL THE SOIL CARRIERS ARE WORKING OVERTIME TO KILL OFF THIS STATUTORY DECLARATION.
SO THAT FLOM CAN HAVE AN EXTRAVAGANZA BIRTHDAY BIRTHDAY NEXT MONTH.
LIFE IS INDEED VERY WONDERFUL FOR NAJIS AND ROSMAH.
EVERY YEAR 300 LUCKY CRONIES ARE FLOWN TO CELEBRATE HER PARTY AND THIS YEAR IT WILL BE THE SAME.
IT DOES NOT MATTER THAT THE NATION COLLAPSES AS LONG AS ROSMAH CAN HAVE HER FUN.
THANK YOU IGP KHALID, THANK YOU MACC KASSIM, THANK YOU AG MISAI AND THANK YOU MOST OF ALL THE UNIFORM MEN WHO DOES ALL HER DIRTY WORK LIKE KILLING INNOCENT VICTIMS.
Posted by

dian
at 11:58 AM
No comments:

Thursday, November 26, 2015
http://www.themalaysianinsider.com/malaysia/article/second-post-mortem-on-kevin-morais-needed-says-brother
It comes as no surprise to the public that Richard Morais is working hand in hand with the underworld in Malaysia and not only in Kuala Lumpur.
Richard Morais and his wife used to run a business selling piano but got involved in the pyramid scam.
Since then both Richard Morais and his wife turned to gambling hoping to recover their losses.
It was once reported that they were into human trafficking and selling drug too.
So it comes as no surprise that a certain Datuk close to Rosmah settled his debts of RM5 million recently and now Richard Morais's wife is back to her old bitchy self.
Posted by

dian
at 9:32 AM
3 comments:

http://www.malaysia-today.net/igp-offence-to-withhold-information-from-police/
It is definitely not an offence to withhold information that leads to the murder of Kevin Morais.
Like Altantuya, Najis and Rosmah got the police to soil their hands with another murder.
There is no justice in Malaysia.
Even when a crook openly steal Rakyat's money, every department in the Government help to cover the crime.
One good example is the recent Cowgate scandal.
http://www.themalaysianinsider.com/malaysia/article/nfcorp-chairman-salleh-freed-of-rm49.7-million-cbt-charges
When Salleh threatened to sue Public Bank for leaking his bank statement, his daughter was given an instant Directorship in the bank.
The people who exposed Salleh's family crime are been sue and steps have been taken to ensure the whistleblowers will lose the case.
In Malaysia when a crime is committed by cronies, the Rakyat already know the outcome before it reaches court.
So what else is new that IGP is once again talking cock.
WILL IGP KHALID DARE TO OPEN INVESTIGATION INTO THE KEVIN MORAIS MURDER OR WILL HE COLLECT HIS PENSION, ADD ANOTHER TITLE TO HIS NAME AND ENJOY HIS FRINGE BENEFITS LIKE FREE LAND, FREE MECCA TRIP, DIRECTORSHIP AND OTHERS SIMILAR TO OTHER IGPS WHO RETIRE AS MILLIONAIRE.
WHEN HAS THE IGP KHALID EVER DONE A SERVICE TO THE RAKYAT?
http://www.malaysiakini.com/news/321055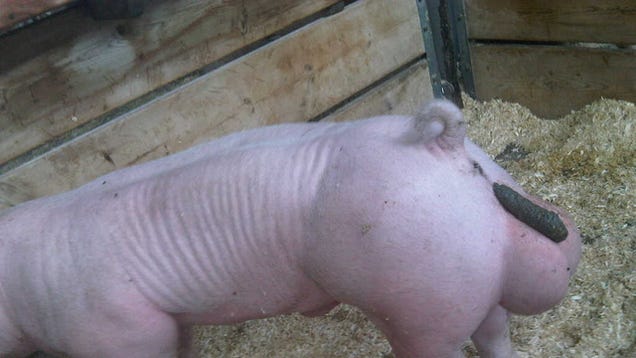 Posted by

dian
at 12:31 AM
No comments: